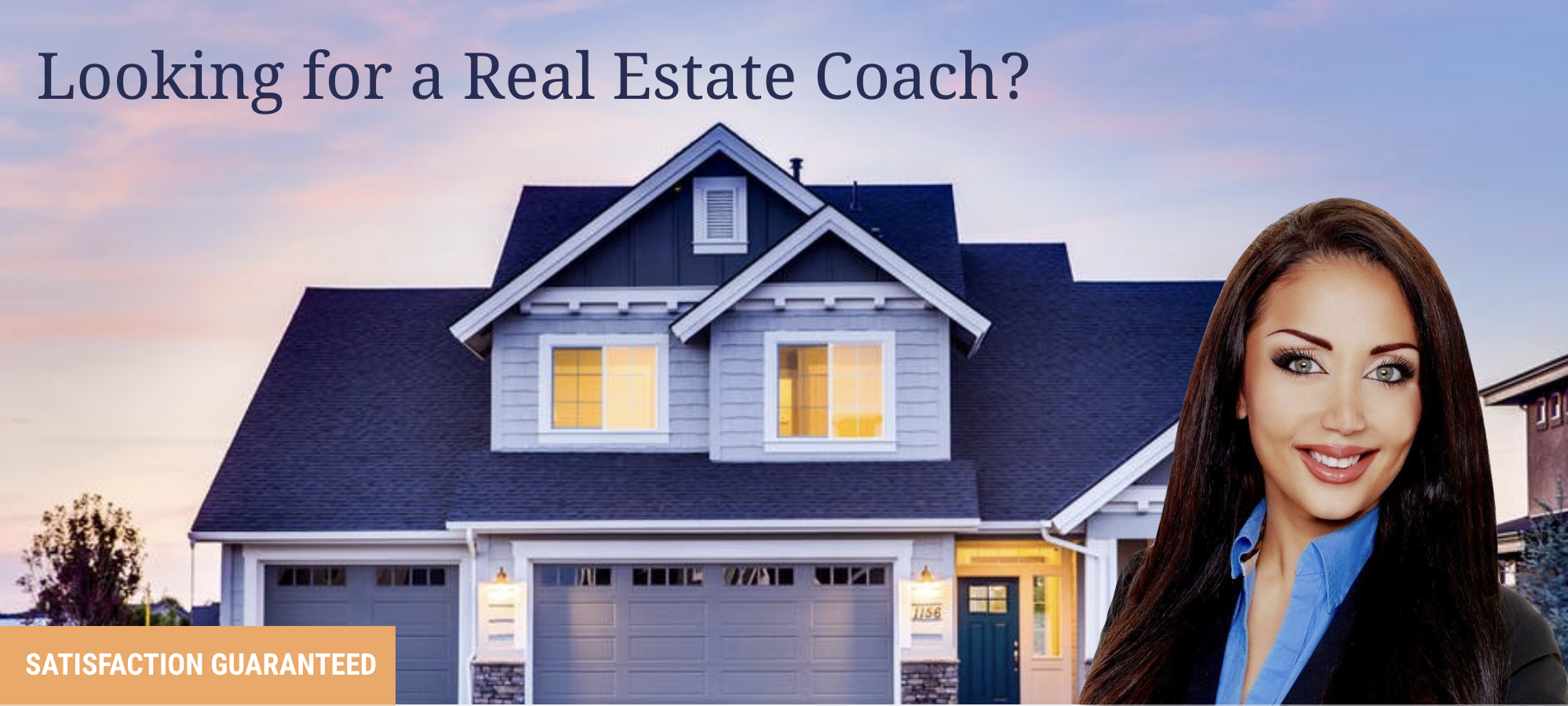 ABOUT US
At Award Coaching, we provide business and life coaching to real estate agents and brokers nationwide. Our coaching services make you more confident, improve your sales success rate and help you go to the next level in your life and business.
The founder of Award Coaching, Ava Khamooshi, is a certified business coach who has helped 1000s of realtors and has over 10 years of coaching and consulting experience. She is also a certified life coach and a doctoral candidate of clinical psychology.
She has a postgraduate certification in industrial and organizational psychology, master's in clinical genetics, and a degree in microbiology.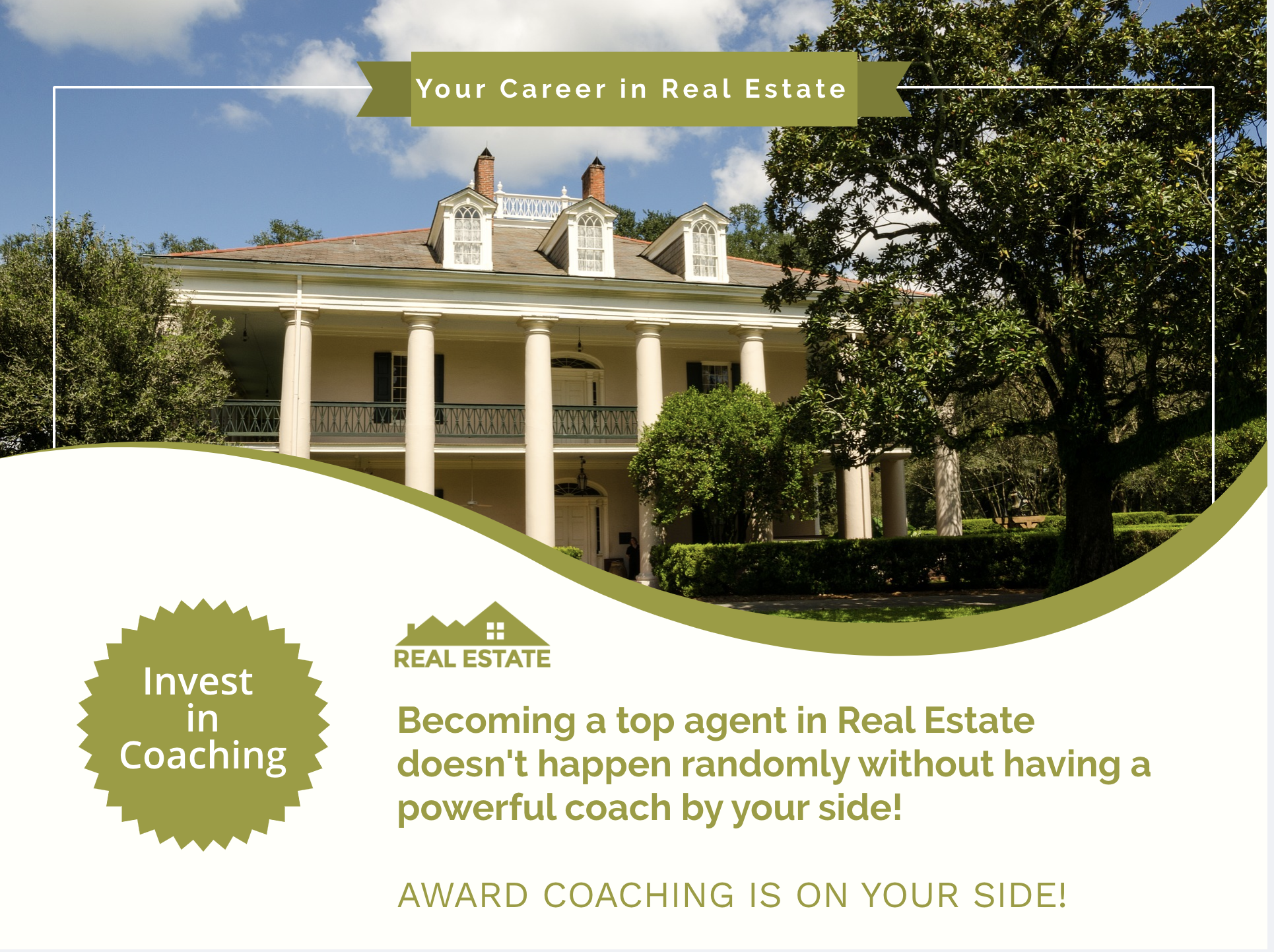 A unique approach
Most real estate coaches deliver general guidelines and techniques rather than focusing on your individual psyche and how you, as a unique person, perform in life and business.
If you have tried coaching before, you should know now frustrating it can be to tell your coach "I know the the theory, but it just doesn't work for me".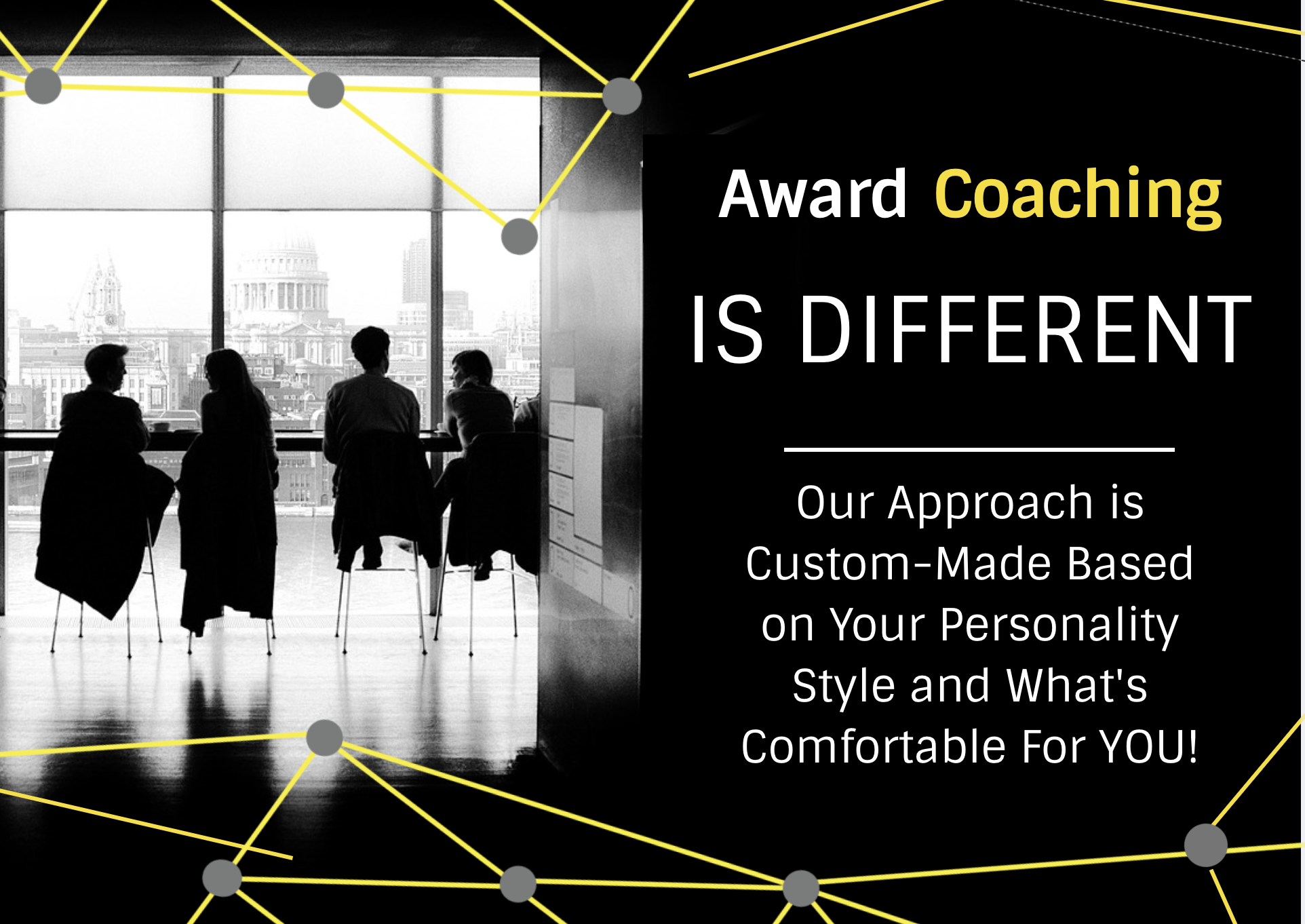 Our approach is different. Ava's expertise of both the business world as well as human psychology, enable her to take a holistic approach, with you at the center of it.
Starting with a deep psychoanalysis, she will uncover your individual challenges and discover what's truly holding you back from success.
She will explore your personality style through a variety of evaluations and observations before presenting you with a solution. She knows that there is no silver bullet or one strategy fits all.
By tailoring her coaching to your unique challenges and opportunities, she is able to maximize your chances of achieving your goals.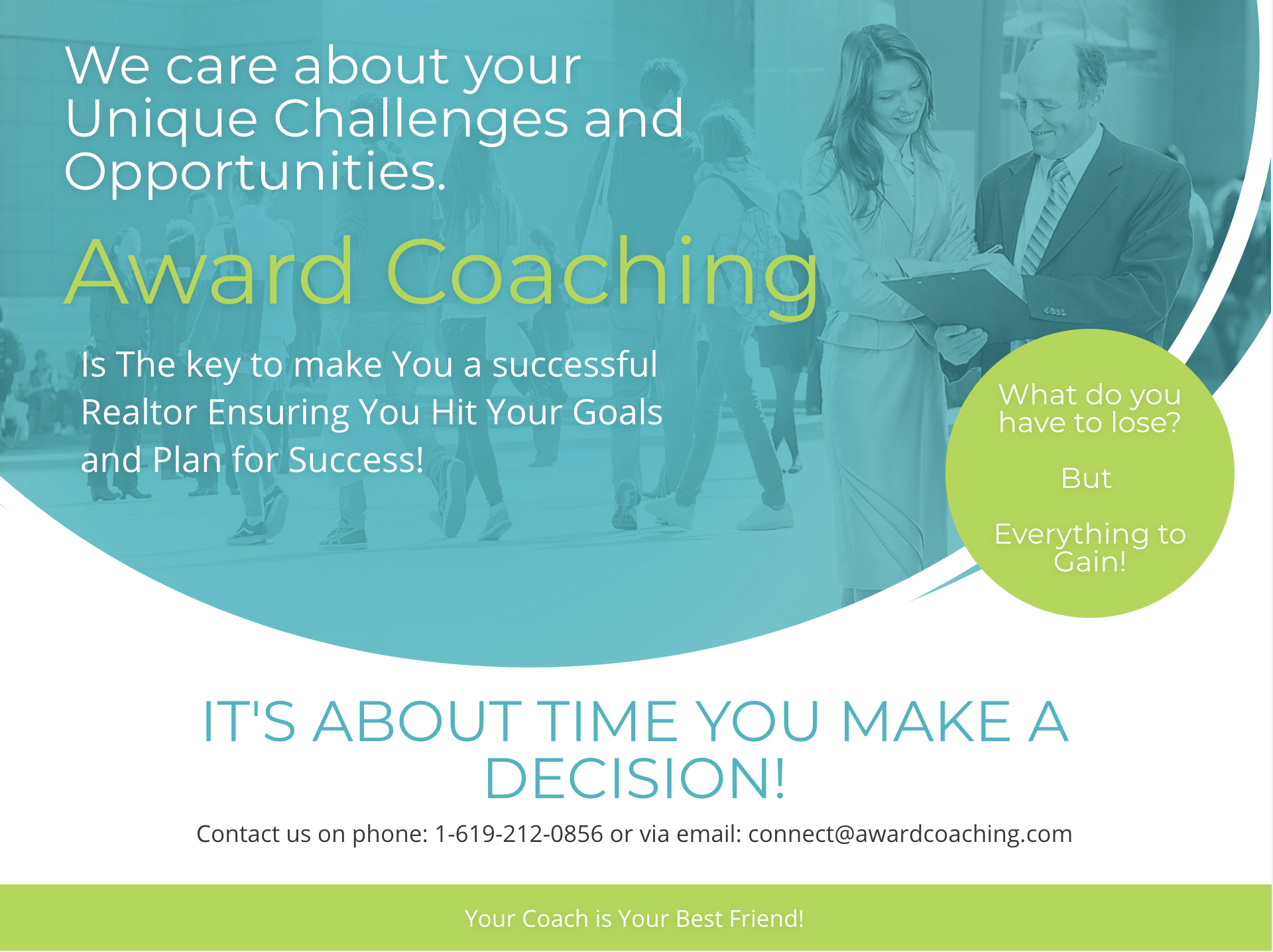 Hear from our clients
Instead of giving you questionable written testimonials, we are providing you with credible video testimonials and full references to the identity of realtors we have helped.
Why not click below to watch them talk about their stories and experience with Ava or feel their passion about their results.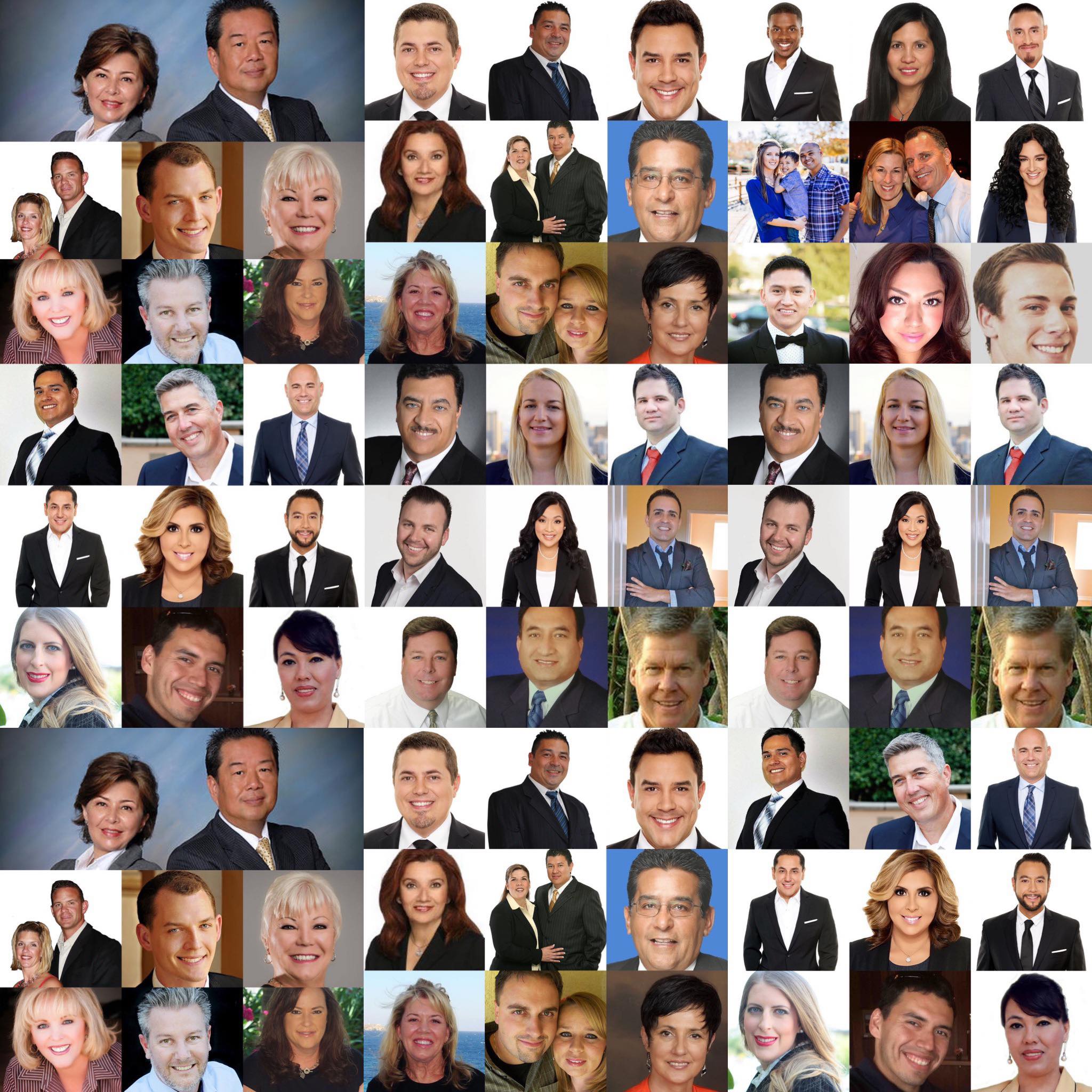 Killer Strategy
Do you want a killer strategy to win most of your clients? How does it feel to go on daily appointments helping new buyers and sellers sign long term agreements with you? We help you create a cashflow system by making you stronger and more organized. If you're committed, we are committed for you!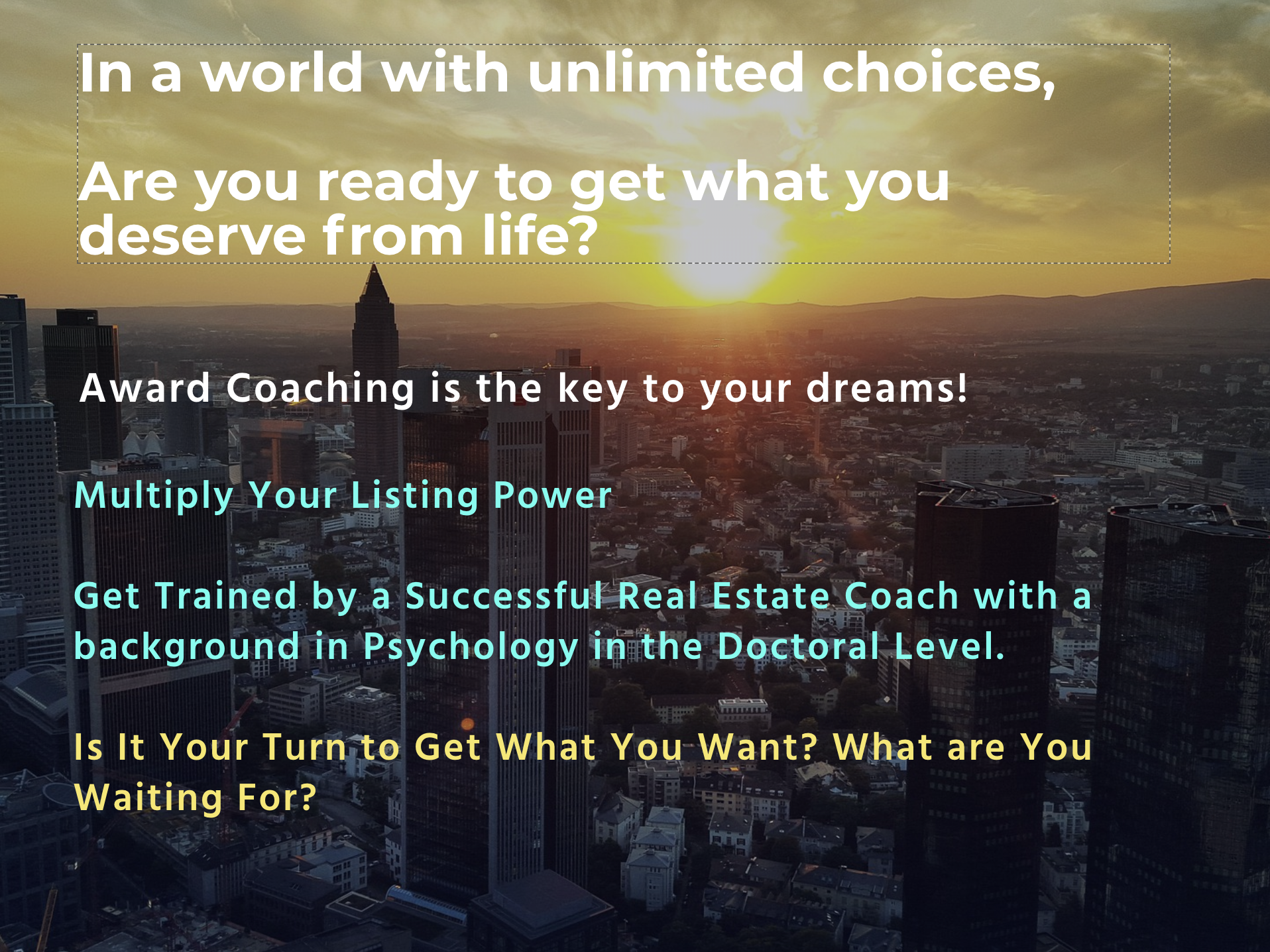 WINNER FAMILY
When you join the "Winner Family", you're starting a journey of self-improvement in order to make a ton of money, stand out from the competition, have work-life balance, and be a happier person in general.
Winner Family, is a 12 month coaching program. What you will get through this program is as following:
One-on-One Coaching Sessions via psychoanalysis leading to breakthroughs, awareness, and self-understanding
Group Coaching Sessions through Zoom meetings via audio and video
24/7 access via Voxer to your coach
Custom-made solutions, resources, scripts, business strategy innovation plans, and homework assignments
Access to a rich database of recorded past meetings
Self-pace study through online modules
Invitation to our private events, networking groups, conferences, classes and fun parties with other members
Winner Family is more than a coaching program. It's a lifestyle, it's a choice. Send us an email and we will call you with more information on how to join.
ADDITIONAL SERVICES
Award Coaching provides business and life coaching to realtors nationwide. Your solution is tailored and optimized at every session based on your progress and homework is given to help you with your goals. Ava is your accountability partner and a resource for the majority of your needs. We have a large collection of tools, video and audio tutorials, scripts, and manuals necessary for your progress.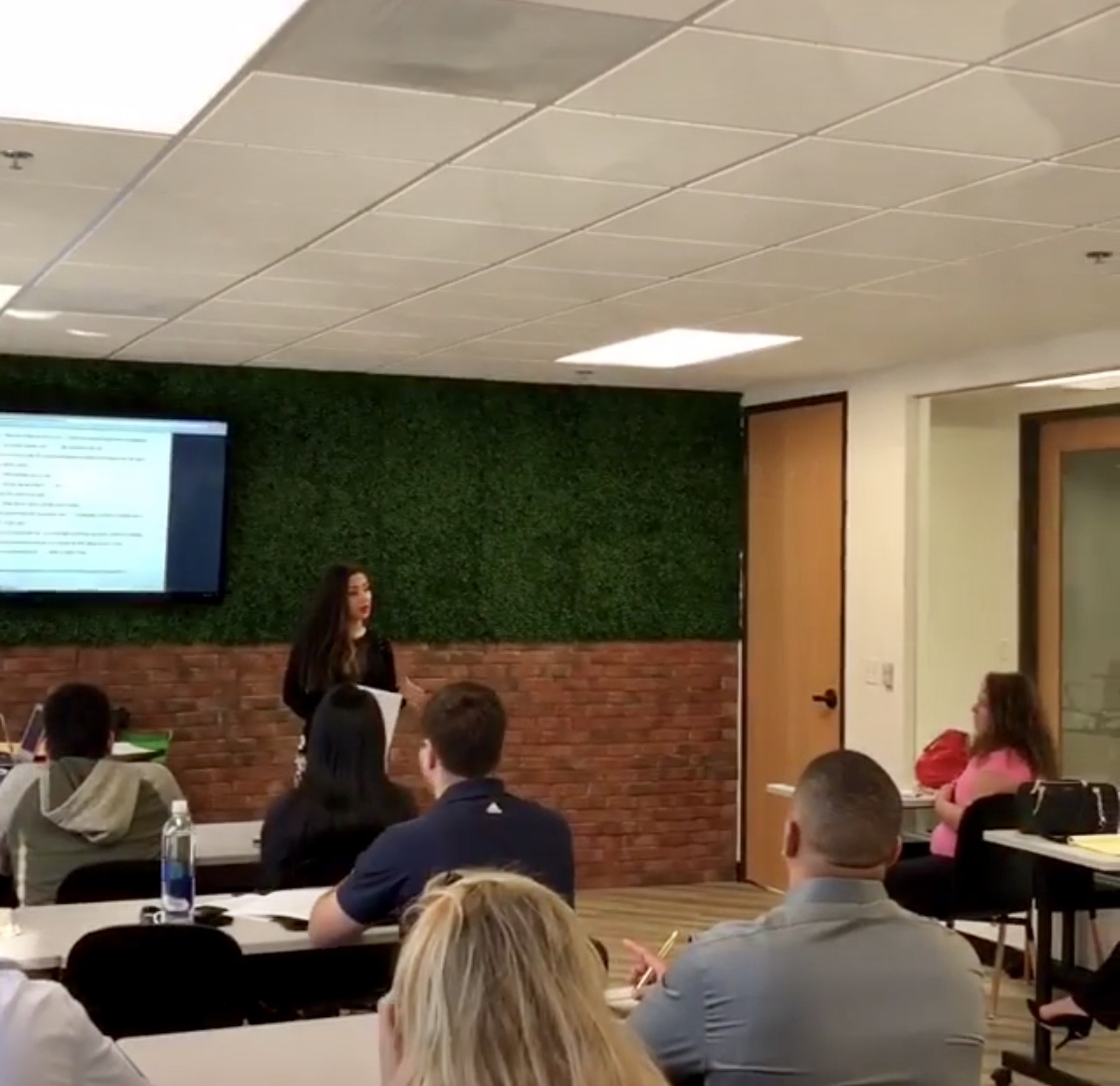 Scheduling
As a client of Award Coaching, you learn integrity, self-discipline, scheduling, time-management, task-management organizational skills, planning, journaling, vision boards and SMART goal setting. We help you to create and manage your calendar following the 80/20 rule through automation, delegation, and prioritizing.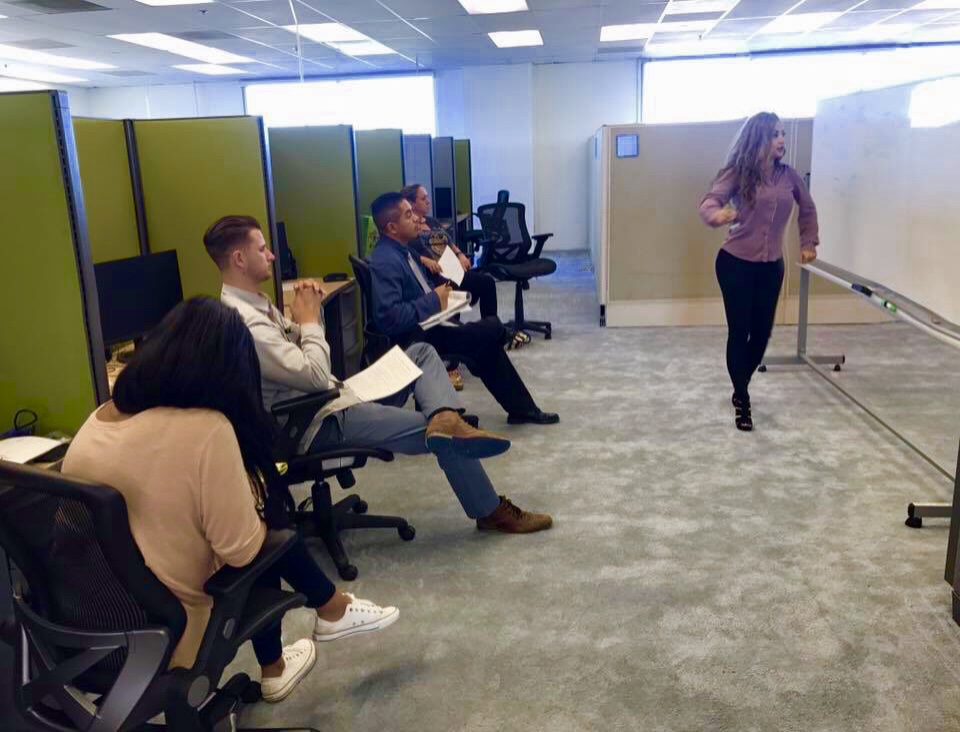 Scripts
At Award Coaching, we provide you unique scripts for a variety of leads so you can set more appointments with your buyers and sellers. As the market shifts, and competition gets more fierce, it's becoming more crucial to master scripts that are different from other agents.
Listing scripts are provided for a variety of leads such as:
FSBO, Expired, and Cancelled listings
Just Listed, Just Sold, Open House, Cold Calling, Circle Calling, Farming, door knocking, and Neighborhood Prospecting
Sphere of Influence, Friends, and Family Prospecting
Out of State Owners, Rentals, Cash Offers
NOD, Foreclosure, Short Sale, and Distressed Properties​
Buyer scripts are provided for a variety of leads such as:
Zillow, Redfin, and Realtor.com leads
Facebook ads, Google, and online leads
Sign calls, Radio ads, and Open Houses
Investors, and Fixer Upper Flips, as well as luxury clients
Leads from events, seminars, workshops, and networking groups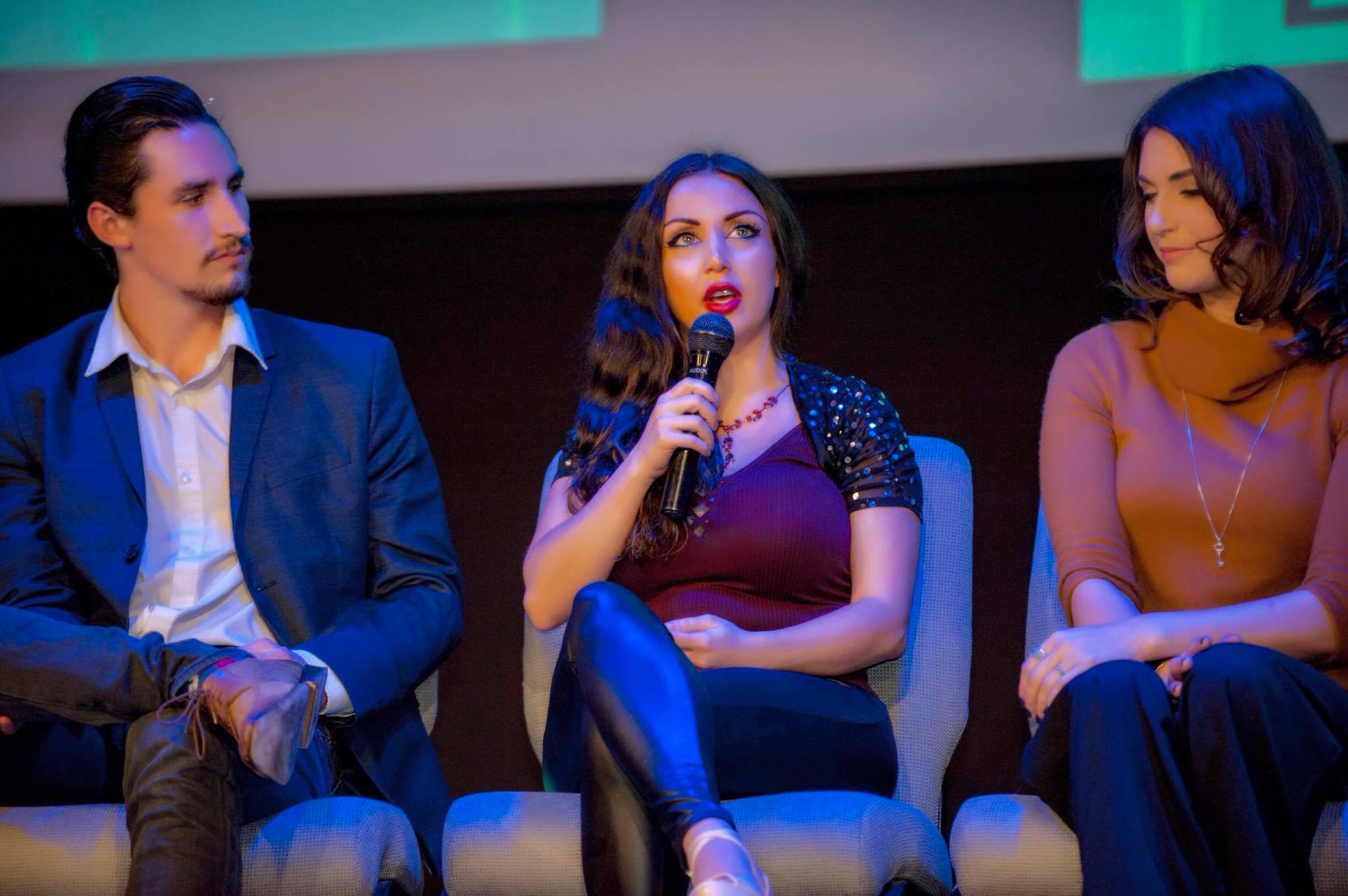 Marketing
As of today, there are over 1.3 million real estate agents all over the US. How do you differentiate yourself?
At Award Coaching, we focus on the most important aspect of your business which is advertising and marketing. We teach you how to brand yourself utilizing social media such as: YouTube Video Marketing, Twitter , Facebook, Linkedin, Instagram, Pinterest, tumblr, Zillow, Realtor.com, and Trulia.
At Award Coaching, you will learn how to generate leads and follow up with your prospects through email marketing, phone calls, mailers, and face-to-face contacts. Having a CRM system, an integrated database, a 3 way predictive dialer, and a proven system are key to maintaining a steady flow of business.
We will teach you how to build teams, delegate tasks and automate your strategies through technology and outsourcing. Branding yourself through content marketing, articles, blogs, and educational seminars are some of the few strategies, you will master at Award Coaching.​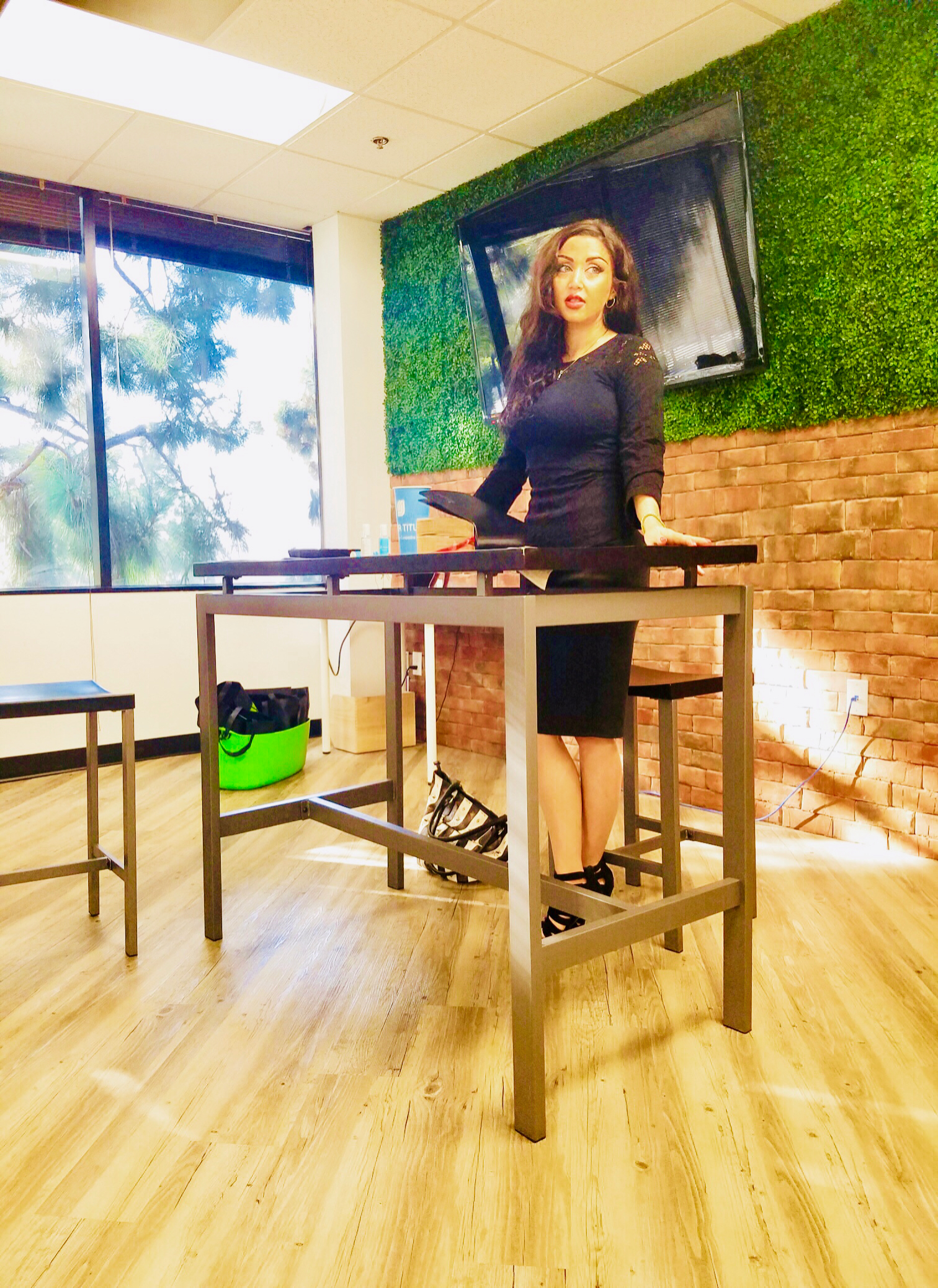 Relationships
At Award Coaching, we believe in having it all, a complete work-life balance. The key to happiness is to have fulfilling, supportive and fun relationships with your friends, family, intimate partner, children, and your clients.
At Award Coaching, you will learn how to regulate your emotions, and manage anger through healthy communication, conflict resolution, setting boundaries and saying no.
We believe in meditation, mindfulness, healthy nutrition, and fitness. Our goal is to move you beyond limitation and fear into passion and joy. Life is a journey worth exploring and we believe in having it all.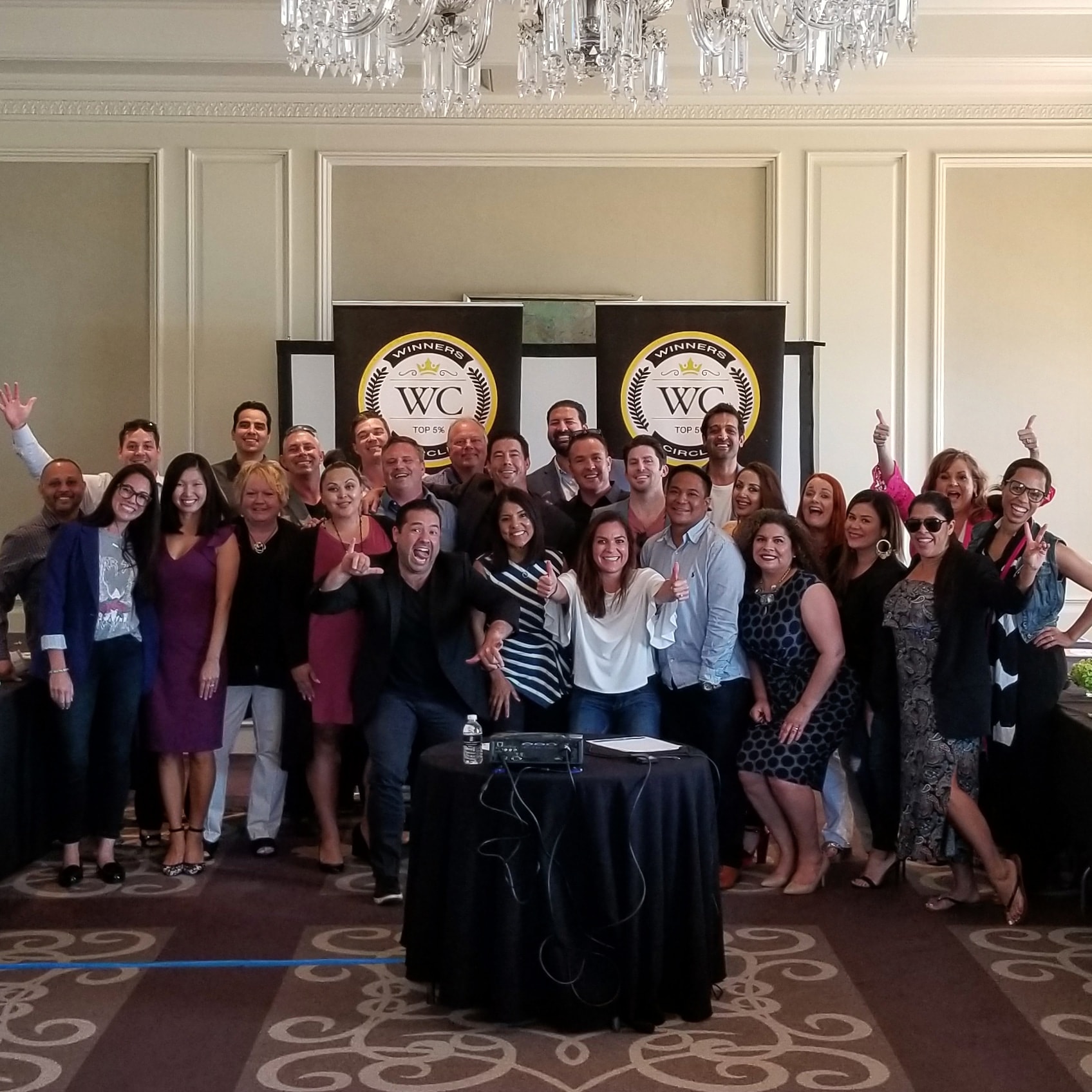 Presentation
At Award Coaching, our goal is to improve your presentation skills so you can convert your appointments to signed contracts. Negotiation, objection handling, and closing your potential prospects require specific skills.
We help you to move your clients from A to Z by understanding their needs and structuring your presentation in order to achieve a win-win solution.
You will learn how to understand your client's motivation based on pain and pleasure while calling for action based on their needs and not yours. You will learn closing skills necessary for lead conversion as well as price setting through a consultative approach.
Rapport building through mirroring, body language and laser focus on your client facilitate the end-result which is mutual agreement on price and terms. We help you to understand your customers by asking open-ended and close-ended questions so that your client asks you to close them instead of you pushing for the sale.
You will learn goal setting during presentation and how to focus on your prospect's intention, and motivation. Using visual aids, graphs, and tools while demonstrating your market analysis allow you to have more buyers and seller sign Buyer Broker Agreements, and Listing Agreements so that you can dedicate your time to your real pipeline.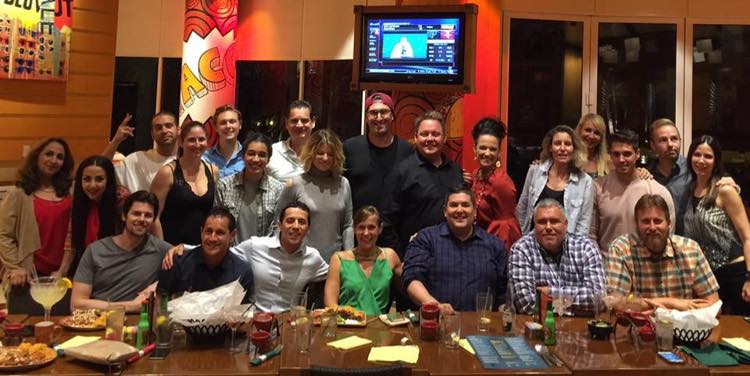 Click here to watch the 1% Agent show, where Ava interviews the top real estate coaches and entrepreneurs in the country on the topic of success: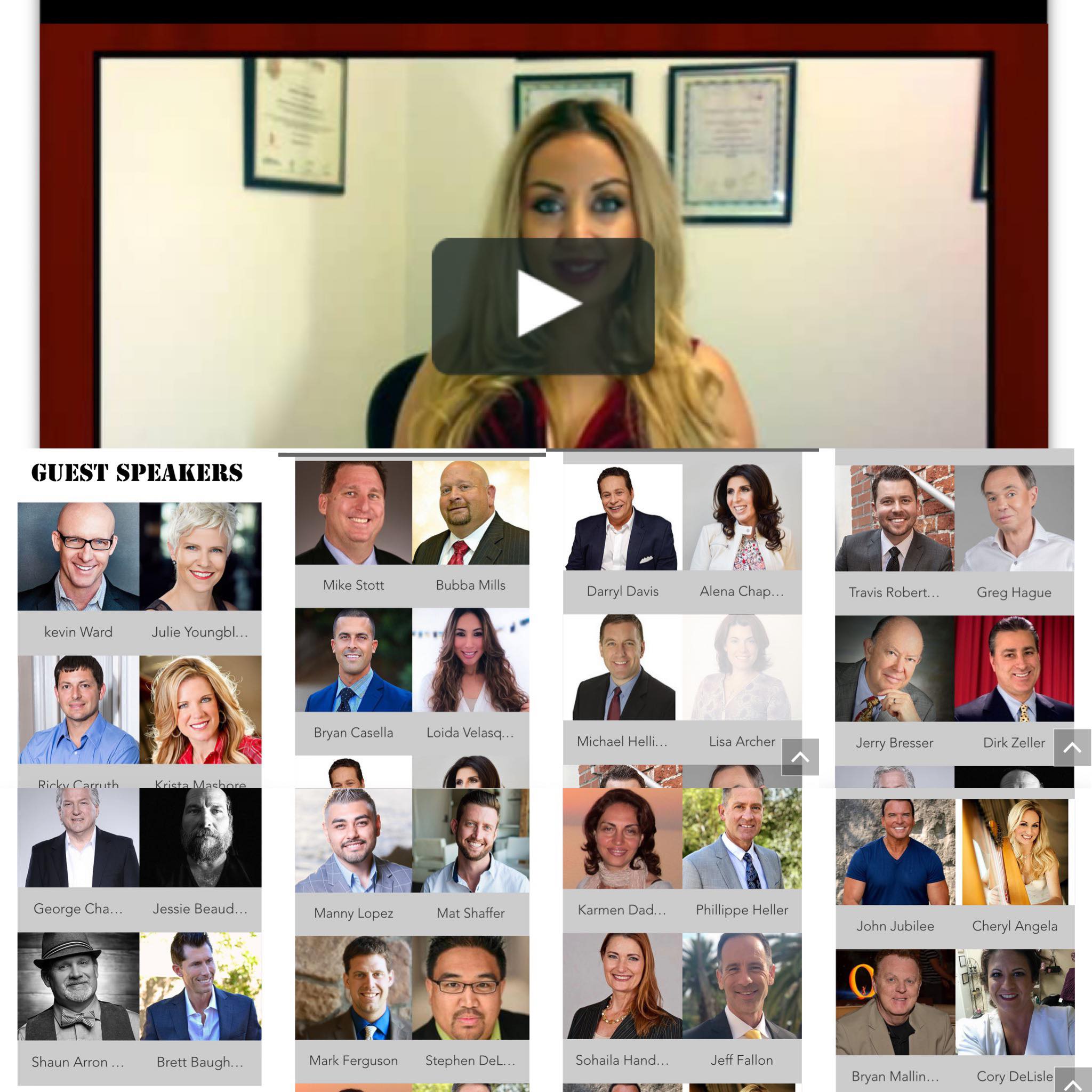 Testimonials
" Ava Khamooshi is simply the best in her field! Her patience, professionalism, and knowledge of the real estate market are just a few reasons why she is an amazing agent! she kept me informed all the way through the process, and was extremely timely with her paperwork preparation. I would certainly work with her again, and recommend her to anyone looking to buy or sell a house. ★★★★★ "
- Borna E
" After talking with Ava Khamooshi, I'm sure that she is going to change my life. She is very knowledgable, is a really good listener. She has tons of background on the business side and personal side and I'm really looking forward for our weekly meetings. ★★★★★ "
- Kelli Woodard
" My daughter and I have been working with three agents a year before , but Ava Khamooshi was the one who turned our dreams into reality. Ava has been introduced to us virtually at first (we are out-of-town), but then we met. Her performance throughout the whole process, responsiveness to our needs through asking clarifying questions and inquiring about different aspects of the deal exceeded our expectations. She has a superior knowledge of the real estate inventory, the regulations and clauses as well as tendencies. We are so happy to get a new lovely home in San Diego. ★★★★★ "
- Tatyana Suhova
" I've been working with Ava Khamooshi for a few weeks, and already seeing a lot of progress. Thank you Ava. ★★★★★ "
- Brian Hart
" Ava Khamooshi comes with great ideas. Thank you Ava, I appreciate your time and effort. ★★★★★ "
- Kristine Jolly
" I've recently been getting help from Ava Khamooshi. She's been very helpful, the most helpful out of anyone by far for me. She is motivating and has a great method on teaching concepts and I've been very happy with her techniques. ★★★★★ "
- Brady Scheufler
" Ava Khamooshi has been great, coming up with a lot of tips for me. We talked about marketing which definitely helped me. Thank you Ava ★★★★★ "
- Ali Alhadawi
" Ava Khamooshi has been really helpful for me, setting some new goals for my success. Thanks! ★★★★★ "
- Bruce Weinkauf
" I hired Ava Khamooshi to help me with my purchase. I was a first time home buyer and had a lot of questions. Ava was so patient and professional. She went above and beyond helping me from the start to the end of transaction. She helped me get an amazing deal on my purchase. Ava and her team are the best in the industry and I'm so grateful to call my new place my home! I highly recommend her! Thanks Ava!★★★★★ "
- Mrs. Kheiri
" I've been working with Ava Khamooshi to help me with marketing and she has really helped me a lot. Actually I love Ava, if it wasn't for her to come along, I was actually in a low spot and she brought me up. She is still brining me up, helping me with all kinds of needs. I really love her. I so appreciate her work. Thanks! ★★★★★ "
- Michele Murphy
" I've had the extreme pleasure of working with Ava Khamooshi on several transactions, including ones that involved coordinating multiple properties all linked together with highly sensitive timing. Ava's ability to keep all parties informed and in proper communication so that everyone is "in the know" and understands the process is incredible. Ava goes over and beyond to make sure her clients are well-taken care. In addition, Ava believes in keeping communication open between all parties and works very closely with the cooperating agent, escrow, lender and all other parties to make sure the transaction is going smoothly and to make sure that everyone has what they need for a successful closing. If you are looking for a Real Estate Agent who has your best interest at heart and who will work closely with all parties to facilitate a successful closing, then I highly recommend Ava Khamooshi!★★★★★ "
- Stephanie Nitzel
" I feel very fortunate having worked with Ava Khamooshi on a home purchase in San Diego. My mom and I live outside the area and relied on Ava to find us the right house at a great price, get our offer accepted, coordinate inspections and be there for us every step of the way. I know things went very smoothly because Ava is proactive, works great with all parties involved, has strong work network and is very knowledgeable. I was impressed by Ava from the beginning when she reached out and asked questions as to the kind of property we were looking for. After providing several property options, she reached out again to understand which houses we liked and why. Through-out the search, I could see that she was very engaged, understood our needs and wants, and in a matter of weeks found us a great house. I highly recommend Ava! ★★★★★ "
- Lyuba Suhova
" Lynette Wallace has been amazing. She negotiated better deals than we had any right to expect on both selling and buying our house. "
- David Culley
" When I had a conversation with Ava Khamooshi, she showed me certain things I needed so I look forward to continue working with her and I look forward for the changes are coming this year. ★★★★★ "
- Javier Feria
" I came to Ava Khamooshi with an open heart and took her on her offer to help me. I have a couple of businesses in San Diego. To my surprise, Ava helped me with time-management, re-evaluating interactions, and re-defining goals. I approve Ava, if you're looking for help or assistance in real estate. She helps with scheduling and planning the transaction. I appreciate all her help. Thanks a lot. ★★★★★ "
- Angel Hernandez
" I just wanted to highly recommend Ava Khamooshi. The results that Ava was able to produce on the very first day for me, were life changing. They were drastic results, that's why I can honestly say for what Ava can bring to the table for you, are something that if you're serious about producing high level results, I would highly recommend her. Have her come to your table, and bring the incredible value of her knowledge and serious improvements to your life. Call he immediately. ★★★★★ "
- Eric Rodriguez
" Ava Khamooshi is absolutely amazing. It's unbelievable the amount of knowledge she has that she can help with all sorts of things that you might need. She is definitely the one you want to talk to. ★★★★★ "
- Anthony DaSliva
" Ava Khamooshi is so helpful, she goes over challenges and comes with great solutions. ★★★★★ "
- Angelie Karako
" I just wanted to say Ava Khamooshi is a true rock star in the industry. I'm from the San Francisco Bay area and I had some long time clients that are like family to me. They wanted to buy a home in the San Diego area. I had told them I would look for a top agent to help them. I looked at reviews of many agents and called about 5 to interview them. I finally settled on Ava and what a great decision that was. Ava was very in tune to the client's wants and needs as well as what they didn't want. She treated them like family and friends from the start witch was a really wonderful thing to see. Very refreshing to see her care and be so genuine. she found them a wonderful home at a low price with great terms. I would for sure recommend her to anyone of my other clients or family. I hope we can do business again in the future..Thank you Ava you are more of an agent then I ever expected and our clients love you. ★★★★★ "
- Paul Manriquez
" Ava Khamooshi is fantastic. I definitely highly recommend her. I'm very excited. ★★★★★ "
- Angela Erk
" I recommend Ava Khamooshi to anyone. She has great communication abilities. ★★★★★ "
- Roberto Pilato
" Working with Ava Khamooshi, I learned a lot , she gave me great tips and I'm very grateful to her. ★★★★★ "
- Jim Blanscet
" Ava Khamooshi, pointed out to some areas that I wasn't aware of. She made me rethink of a few things and I'm very glad I met her. Thank you Ava. ★★★★★ "
- Charmaine Hogan
" I would highly recommend Ava Khamooshi and her team as both a listing and buyer's agent. IN TWO MONTHS, she was able to complete the sale of our investment property that had been on and off the market for over two years with various other listing agencies. And even more impressive was that it was completed in March of 2020 during a peak in the COVID19 scare, managing a variety of issues and concerns on both sides of the sale. One of them being, we executed a 1031 exchange. In the midst of all the negotiations and documentation on the sale, she and her team helped us locate an exchange investment property, negotiate to an accepted offer and guide the escrow agent through the purchase. Closing both the 1031 exchange sale and purchase within 2 days of each other. We are very happy with Ava and her team – wish we had started with her and her team when we first listed.★★★★★ "
- William Gibson
" Ava Khamooshi guided us through a very complicated 1031 exchange with flying colors. This included a sale and purchase. Very professional. Kept our interests in mind at all times. We hold her in high regard. ★★★★★ "
- Shirley Hale
" Ava Khamooshi is the best, she helped me realize what I need to do and I'm so thankful for that. She specifically helped me with understanding my timing and scheduling goals. ★★★★★ "
- Nedy Garcia
" It's a great thing that I met with Ava Khamooshi. He has helped me focus on what I need to do. I know all the steps I need to follow which is exactly what I needed to hear. Now I know exactly what the next step is. Thank you very much for your service Ava. I appreciate it. ★★★★★ "
- Victor Guadarrama
" Ava Khamooshi really helped me out. I would definitely recommend Ava. ★★★★★ "
- Sophie Dragg
" Ava Khamooshi went above and beyond to assure our sale went through. She also worked hard and found purchase listings consistent with our requirements. We appreciate her commitment to representing our interests in a very professional manner. Ava performed admirably on our behalf. We were very pleased. ★★★★★ "
- Don Hale
Previous
Next